Website Management is crucial to the ongoing success of your website

How many businesses have time to manage their website effectively, make critical updates and enhance required features? Despite this issue, regular and consistent website management should not go overlooked. Fortunately, regular updates, coupled with maintaining code standards, leads to improvement in search engine rankings.

Whether you're selling products online, using your website for an information source, or just maintaining an online presence to compliment your business, an effective website management plan by J & S Website Designs will help you affordably make the most of your website.
Website Management Service

Take advantage of our website management services by letting us manage your website for you. Whether we designed your website or not, we can easily manage it, ensuring that it continues to run effectively and efficiently. Our services include anything related to your website needs - from backups, customization, and functionality enhancements to content changes, image optimization, and basic SEO improvements. Outsourcing website management service is both cost effective and will save you time.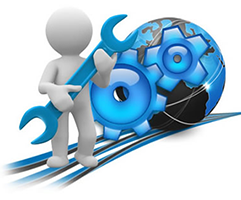 Outsourcing website management is cost effective - Managing a website in-house can often be an expensive task. If you are considering hiring new personnel to manage the website and associated functionality, you will also need to consider the expenses associated with a new hire. All leading to higher business overhead. We can manage your website efficiently, effectively, promptly, and at a much lower fee.

Outsourcing website management will save time - Time is a valuable asset - but not everyone has time to manage their own website efficiently. It can be overwhelming - the last thing business owners have on their mind is "who is watching the website?" Some of my current clients have told me they don't have the time or a "web guy" on staff to deal with their website issues. We can alleviate all those problems so that you can focus on the bottom line of your business.

Website management fees start as low as $100 per month and will vary depending on the dynamics of your website. Call us at (361) 793-9683 to discuss your website management needs.
Website Maintenance Service

Okay so your website design has been launched. Now you need a way to keep your site updated with fresh, accurate content. Regular updates can include revised content, adding or replacing images or graphics, showcasing your latest products or services, or simply communicating changes with your company.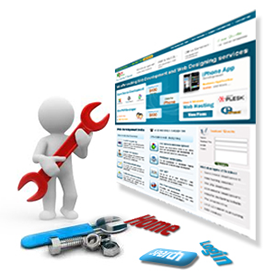 Keeping website content fresh helps to promote positioning in search engine rankings, increase your number of visitors, and strengthen your company's online presence

Obviously, each business or organization has different needs in the way of maintanance plans. That's why we offer different website maintenance plans in our services pricing that are tailored for your specific needs including hourly and monthly fees.

Depending on the amount of work to be done now or in the future, our plans will suit your needs. If you have occasional requirements, our hourly service will be more appropriate. If you have ongoing maintenance needs, a flat monthly fee would be more suitable. Monthly fees start as low as $100 per month.