What is Search Engine Optimization?

Search engine optimization (SEO) is the process of improving the visibility of your web site within the search engines (i.e. Google, Yahoo, and Bing). It refers to techniques that help your website rank higher in organic or "natural" search results, thus making your website more visible to people who are looking for your product or service via search engines. By understanding what your potential and existing customers are searching for (specific keywords and key phrases), we can create a strategy to improve your rankings within the search engines.
How can search engine optimization benefit my business?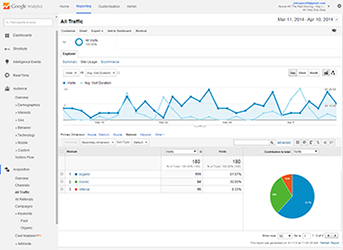 Most web traffic that your site is likely to receive will be from a major search engines such as Google, Yahoo and Bing. It doesn't mean you won't receive traffic from other sources. Social media is also capable of delivering traffic to your site.

However, the primary source of visitors to your site will be from a search engine as these are what internet users perform searches on. Search engines will bring targeted traffic to your site as they deliver results based on what people are looking for.

These targeted visitors to your site can provide you with a whole host of additional exposure and revenue. By investing in SEO you'll receive a much greater return on investment that other types of promotion. Benefits to you business include:
Improved SEO rankings
Long-term positioning
Increased brand awareness
Low cost but high ROI
Increased targeted traffic means more revenue
How do I optimize my website?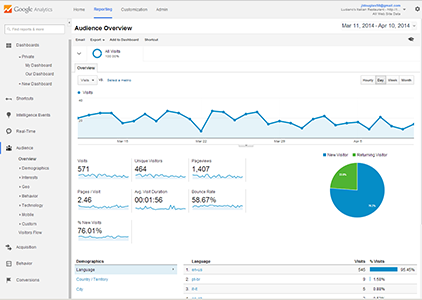 We tell our clients to think of search engine optimization (SEO) services as a marketing service, and not a web service. Search engine optimization (SEO) requires ongoing attention and regular reporting, so we recommend a website management plan. Each month we continue our efforts to improve your website rankings by tweaking and changing meta data on your webpages.

Google Analytics is the web analytics solution that gives you rich insights into your website traffic and marketing effectiveness. We set up an analytics account for your website, then set up your website to send information to Google which will track visitors to your website. Google Webmaster tools are also used to understand and improve you website in a Google search. These powerful tools have features that allow us to view and analyze your traffic data. The combination of these tools enables us to view data such as:
Visitors
Returning visitors
Average duration of visit
Keywords used in search
Demographics (city, country/territory)

Operating system (iOS, Android, Windows)
Search traffic
Security issues
Crawl errors
Customized reports
The data derived from the analysis can then be used toward building a stronger online presence and improving the positioning of your website. In order to stay competitive, websites require ongoing attention. Call us today to talk about a monthly plan for your business. Fees are affordable, starting as low as $200 per month - minimal compared to your return.